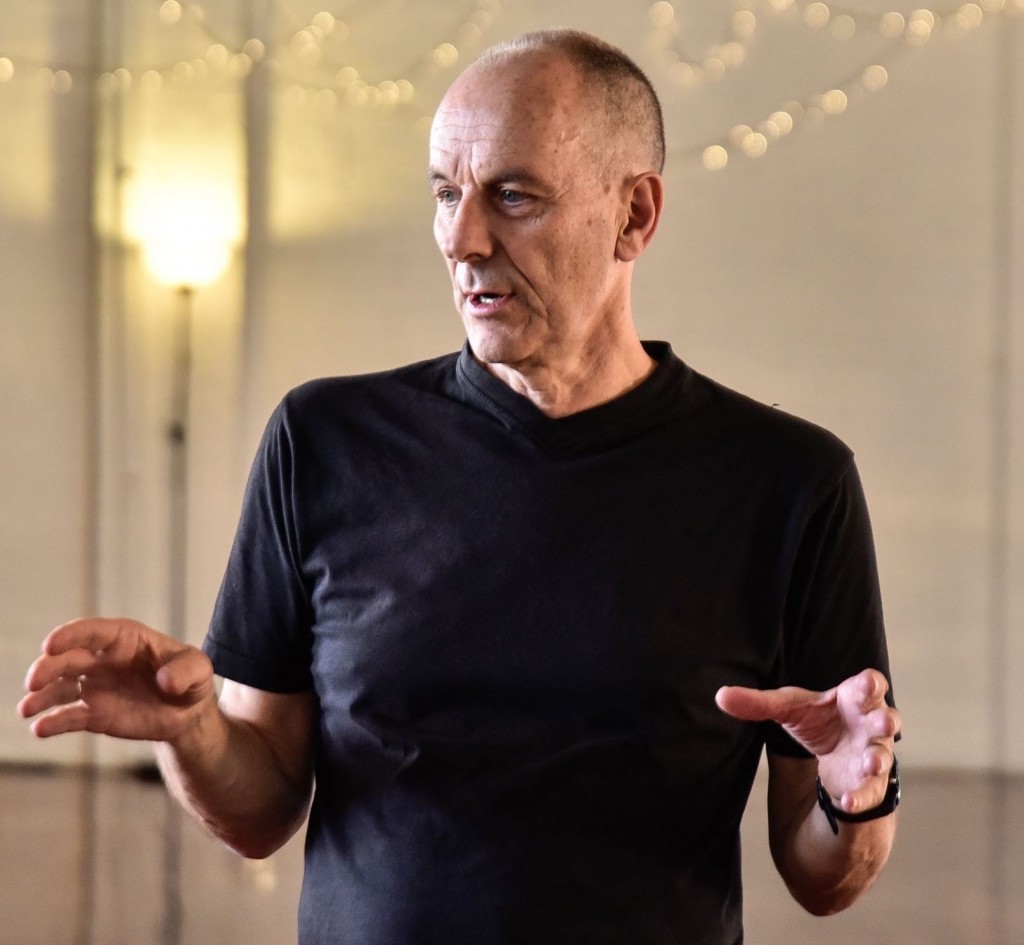 2021 is the 20th year of leading workshops in Sydney and I am still fascinated and challenged by the process.  Over the last 20 years I have helped hundreds of people to build their confidence to speak or move and to do so in a myriad of settings.  Many artists from different disciplines have also attended the workshops over the years to either add performance to their existing skills or to refresh or find their particular style or mode of performing.  All this takes place in a supportive environment and within the context of Performance Improvisation which includes writing, sounding, speaking and moving.
Workshops are staged in two forms:
•    6 week series on Fridays  3 – 6pm in Glebe.      ( SEE BELOW)
•    2 – 4 day intense long weekends* 10am – 5pm in Ultimo.
     Later in 2021:  Fridays 3 – 6pm September 3rd – October 8th (cost TBA)                                                                                                3 day workshop October 2nd – 4th (cost TBA)
Scroll down for updated information or to receive email notification please get in touch via tony@silentsonority.com
also check out my Facebook page  https://www.facebook.com/tonyosborneimprov

DUETS     

A Performance Improvisation workshop series led by Tony Osborne
Due to the NSW COVID19 Lockdown DUETS is paused and will resume on July 16th subject to the restrictions of that week.  If you would like to join us for the last 3 weeks of the series there are 2 places available.  Get in touch via email if you are interested.
This series will be about cooperation— the negotiable space between assertiveness & yielding— and the dance between imagination and the articulation of ideas.
Ideas created in the senses, the thinking, memory and presence, carry the potential for surprise, playfulness and delight when collaborating with another. The contestation & cooperation of a shared imaginary can provide a rich exchange between improvisers discovering their common language.
These workshops will focus on strategies for listening, observing and sensing oneself with a collaborator in each moment of the improvised performance. By developing consciousness and awareness of the improvising body-in-space and the vocality that follows it. Participants will find within their own stories the potential for melding their content inside duet structures. An experimental space to play in and explore the unknown via movement, sound and spoken word.
Along the way there will be opportunities to develop fearless spontaneity by deploying the skills, intelligence and aspirations that you already possess. You will explore avenues of expression within the material that represents you or your stories but also practise methods to disrupt and diverge from them and into shared spaces. The sessions will be focussed on a generative practice and provide opportunities to find unique movement & narrative content.
The series will provide a supportive performance atmosphere to foster a spirit of exploration & experimentation.
This environment will be developed by four distinct zones of activity:
• Personal movement & sound meditations
• Duo & group collaborations
• Practising spontaneous performance
• Giving & receiving positive feed-back
This is suitable for anyone interested in using improvisation and the integration of sound, text and movement as a vehicle for building confidence and self-realisation or to extend performance skills. Whilst all sessions rigorously examine attention, intention and respect for the performance space they are also a lot of FUN!!!
Dates: 25th June — 30th July 2021 (6 Fridays)
Cost: $450 or pay by 20th June for early bird rate of $330
Time: Friday 3pm – 6pm
Venue: Balance Yoga Centre
Level 1, 181a Glebe Point Rd. Glebe
(above the old post office, enter from St. Johns Rd.)
Payment: The usual details apply
send cheques to: Silent Sonority PO Box 228, Balmain NSW 2041
email or text if you need the bank account details
Contact: phone: 0416236655 email: tony@silentsonority.com
Bookings essential
Calls or emails to Tony seeking further information or to discuss any element of the workshop are welcome, especially price reductions for missed sessions notified in advance.
**COVID19 condtions:
This workshop will comply with the current NSW Health guidelines.  If you have flu-like symptoms in the days leading up to the workshop, do not attend and get in touch asap.  Hand Sanitiser will be provided at the site. All attending will need to register each day on arrival by providing their name and phone number on the simple attendance records.
If pandemic conditions change and Balance Yoga studios are closed you will receive a full refund.
FEED BACK FROM PARTICIPANTS

I did want to say how much I enjoyed the workshop on the weekend. Really enjoyed the provocations you threw out and the influence of the writing felt like it grounded me. So thanks – it was a very rich weekend and was some great improvising within the group.  – Michael, Sydney
For the first time in my life I actually have combined skills and experience to do what I like and what I want to do and I thank you from the bottom of my heart for "you being you" and letting me into your workshop, and last of all for actually teaching me things and encouraging where most of all in my life, many professional artists have been very cruel to me, but not you ….… That is truly EXCEPTIONAL in the truest sense of the word and I can only say thIs; thank you, thank you for the gift of the golden thread.
(Sydney participant, name witheld)
.
Thank you for being such a patient and inspiring leader Tony – Steve, Sydney
I do think the feedback helps and is so good for us to develop, Australians do not praise each other naturally in my opinion and as a player it's rich to understand how you are perceived, especially as we are so out there !!   It's a wonderful space Tony and my fledging imagination is most grateful for the practice field. – Deb, Sydney
Your classes have been a highlight of my year.  I reckon 12 years I've been training with you now!!!  Isn't it crazy?  You've been a huge influence on my life and practice. So, much love and respect – thank you!! – Nadia, Central Coast
I have been attending Tony's workshops for about 12 years. Through the years, I have attended these workshops when I feel I am growing into a new phase in my life. Tony's workshops have helped me to understand myself and who I can be.  He creates such a safe and supportive environment to explore our creative selves. I have never come across anything quite like it in the creative arts. I just can't get enough. Thank you Tony! – Daniella
Love your Improv Training ,Tony. It's the best! It's one of the few things I miss now that I'm living in Adelaide! Your students are sooooooo lucky to have you! — Ann
I had such a challenging, rewarding experience with the "Solo" series.  It was profoundly satisfying to be working in that mode again. Thank you for the wonderful context you create in which to stretch and grow.  I greatly appreciate it.– Mary
Last year during that first hour of one of your Impro sessions, inspiration poured in — the beginnings of a narrative for …. a performance project.  The womb like space that you created was fertile for the gestation of this story. – Julia (Sydney)
I found your teaching to be a very high standard – a good combination of structure and following the flow of the class and you held the space well to provide an atmosphere where I felt safe and able to open and experiment. – Fiona (Sydney)
………..
Follow these links for Lisa Roberts' comments and sketches done in and about the workshops
http://www.antarcticanimation.com/content/wordpress/?p=879
http://www.lisaroberts.com.au/content/artworks/2d/2d2008/2d2008.php