O//F is Andrew Fedorovitch (Saxophone/vocals) & Tony Osborne (Voice/vocals)
The first album is REV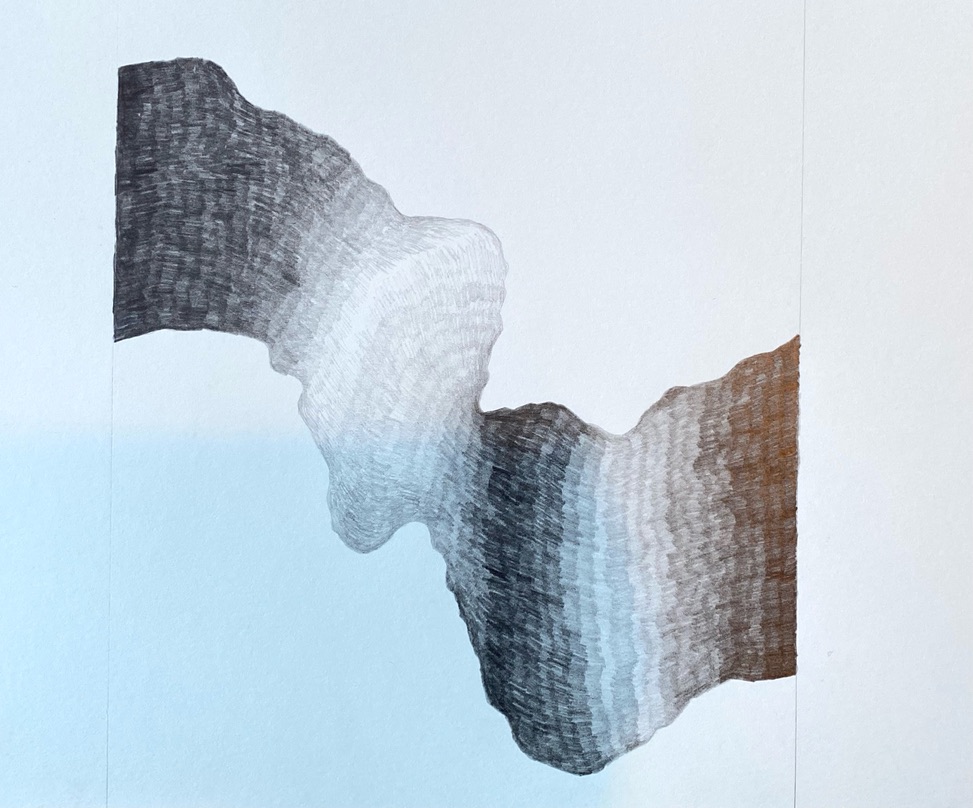 artwork by Michele Elliot (website)
album notes
In 2013 Andrew & Tony were playing together with Splinter Orchestra when they formed O//F as an independent duet practice. What they discovered was a mutual fascination with acoustic phenomena which led to the creation of strategies that would emphasise certain sonic events within the pieces they were playing. They recorded in a studio, and sought out spaces within which the nature of the music was enhanced, such as in the church at Rydal near Lithgow NSW and in & around a St. Peters toilet block for the 2014 NOW now Festival! As time passed and after many hours of development, an intuitive language evolved between Andrew and Tony and this is the basis of O//F's work today. In 2014 Andrew moved to Berlin and O//F played & recorded at Studio 8 in Wedding. After Andrew's return to Australia more recordings were made with Jim Denley at Tempe Jets. What you hear on this album are the results of those 2018 sessions.
credits
released September 1, 2023
Andrew Fedorovitch (Saxophone/vocals)
Tony Osborne (Voice/vocals)
Recorded & mixed by Jim Denley
Mastered by Nick Ashwood
Artwork by Michele Elliot
Produced by Laura Altman
link
here
to Caterpillar Records to hear and buy
REV
by O//F
Faux launch in June'23!!!! Stay tuned for the actual launch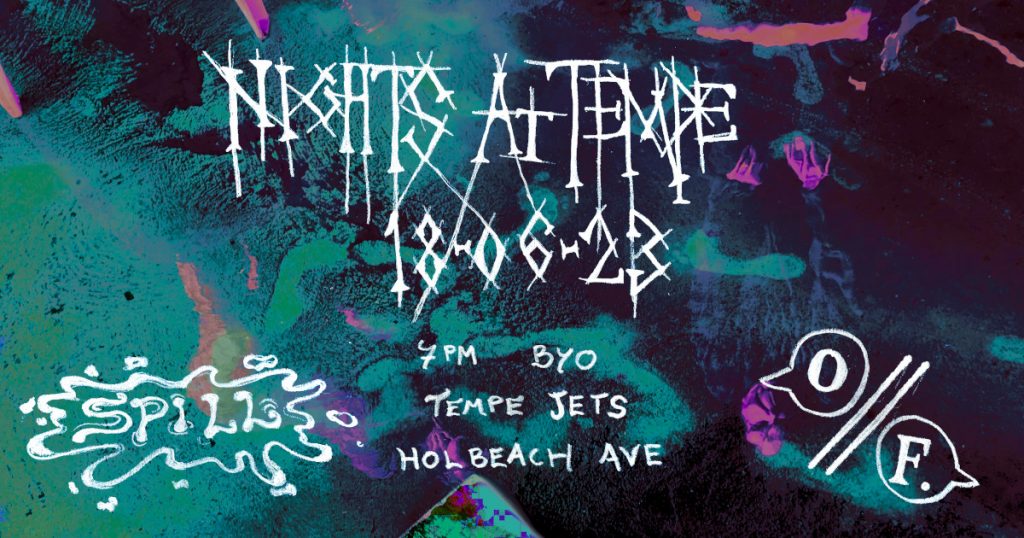 SoundOut #008 digital release
BLOOM
Caen / Fuller / Osborne / Spence /Watson …live at SoundOut 2018

This experimental quintet BLOOM was gathered together for the first time at the SoundOut 2018 festival. It was such an incredibly sensitive and articulate, nuanced set of minimalistic electroacoustic music that we at SoundOut felt others definitely needed to hear it. The artists gathered here listen deeply in the moment and craft a sublime set of music. We only wish there was more!